Your Ultimate Guide to Summer in Jeddah: Shipwreck Diving, Historical Sites, Beaches, Biking & Beyond

Step into a world where summer dreams come alive and unforgettable memories are waiting to be made. Jeddah, the vibrant city on the Red Sea coast, beckons you to embark on a journey of thrilling summer adventures curated exclusively by Hala Yalla. 
From exploring pristine beaches and indulging in exciting water activities to immersing yourself in vibrant cultural festivals this specially crafted list of summer experiences is designed to ignite your wanderlust and create moments that will stay with you forever. 
Get ready to embrace the magic of summer in Jeddah and let Hala Yalla be your guide to an extraordinary season of joy, excitement, and endless possibilities.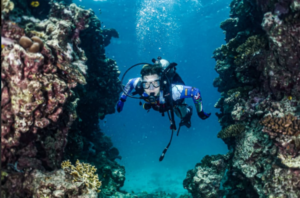 Dive into an unforgettable underwater journey in the stunning Red Sea with Al-Haddad Scuba's all-inclusive scuba diving adventure, where beginners and experts alike can explore the mesmerizing depths alongside knowledgeable guides, earning an SSI certificate along the way.
Price starts from 600 SAR.
2. Boat & Diving Trip, Jeddah to Bayada Islands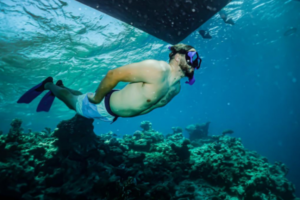 Set sail on an unforgettable voyage from Jeddah to the Bayada islands, where an immersive diving experience awaits you in the crystal-clear waters, guided by the experienced team of Al-Haddad Scuba. Discover the mesmerizing beauty of coral reefs and vibrant fish species, indulging in an adventurous and safe tour that embraces nature's wonders, complete with complimentary tanks, weight belts, and delightful snacks.
Price starts from 390 SAR.
3. Set Off on a New Experience with Jeddah's Summer Activities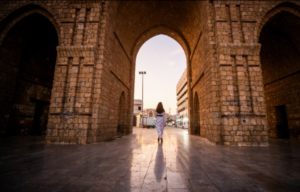 Unleash your wanderlust and dive into the enchanting world of Jeddah, a mesmerizing port city nestled by the Red Sea. Prepare for an extraordinary experience where rich history intertwines with sun-kissed resorts, pristine beaches, and the artistic wonders of Jeddah Waterfront. Step back in time as you wander through the coral-built houses of AlBalad, an ancient neighborhood steeped in stories from centuries past. Marvel at the architectural masterpiece of the Floating Mosque and let your adventurous spirit soar at City Walk, where thrilling escapades await at every turn. Conclude your journey with a splash of excitement at Jeddah Waves, where water games and exhilarating activities will leave you with lifelong memories.
Price starts from 5,515 SAR.
4. KAEC 3 DAYS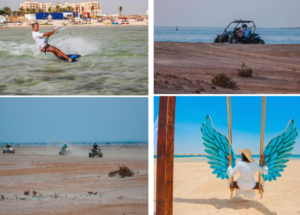 Experience the allure of King Abdullah City in Jeddah, where pristine beaches with crystal-clear waters and soft white sands beckon. Dive into a world of water adventures like surfing, water skiing, and fishing, or simply bask in the tropical ambiance while indulging in delicious meals at beachside restaurants. Your itinerary promises breathtaking sunsets, thrilling water games, an unforgettable cruise, ensuring relaxation, recreation, and endless fun at KAEC.
Price starts from 4,370 SAR.
5. Diving Adventure: Discover the Beauty of a Shipwreck in the Red Sea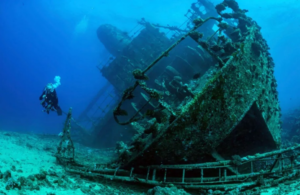 Plunge into the depths of the Red Sea and discover the mesmerizing allure of a forgotten world, where an extraordinary shipwreck unveils a captivating realm of a vibrant coral reef and diverse marine life, immersing you in an unparalleled adventure like no other.
Price starts from 920 SAR.
6. Adventurous Boat Trip in the Red Sea: Fishing, Swimming, Diving, Dinner & More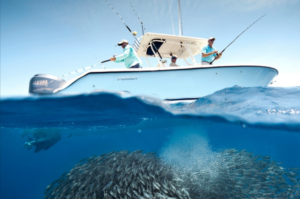 Set off on a journey of pure indulgence, as you step aboard a boat destined for the heart of the Red Sea. Prepare for an extraordinary adventure of fishing, swimming, and diving. As the sun sets its golden hues, savor a delectable dinner on the boat, immersing yourself in the stunning vista of the glistening, translucent waters that surround you.
Price starts from 518 SAR.
7. Experience Another Side of Jeddah (One Day): Floating Mosque, Historical Architecture, Landmarks, Museums & Much More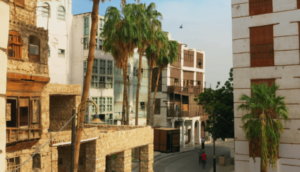 Uncover the hidden treasures of Jeddah, the enchanting "Bride of the Red Sea," where history, culture, and natural beauty intertwine seamlessly. From the serenity of the Al Rahma Floating Mosque to the immersive Safiya Bin Zager Museum, embark on a captivating journey through time, exploring iconic landmarks like the Ottoman-inspired Naseef House and the vibrant Al Alawi traditional market. Conclude your adventure at the revered Abdul Raouf Khalil Museum and marvel at the grandeur of King Fahad's Fountain, immersing yourself in the allure of Jeddah like never before.
Price starts from 2,818 SAR.
8. Biking Adventure: Discover Historic Jeddah and the Corniche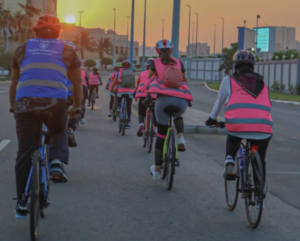 Immerse yourself in the captivating ambiance of Al Balad, Jeddah's historical neighborhood, teeming with diverse cultures, captivating architecture, and stories of the past, as you embark on an exhilarating biking adventure with the Courage Bikes team, exploring iconic attractions and archaeological wonders. Conclude your journey at the picturesque Jeddah Corniche, where the breathtaking vistas of the Red Sea await, leaving you in awe of the city's timeless beauty.
Price starts from 133 SAR.
9. Heal Your Mind, Body and Soul with a Meditative Breathing Session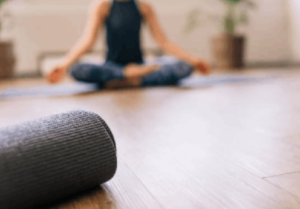 Unleash the boundless potential of unity and the uplifting energy that flows through this empowering group encounter designed specifically for women. Embark on a transformative voyage of self-discovery, as you engage in a series of four soul-stirring sessions within a nurturing circle of healing. 
Price starts at 250 SAR.
Experience the endless possibilities of a reimagined summer in Jeddah, where every step unveils new adventures and Hala Yalla is your gateway to a season filled with joy, excitement, and unforgettable memories.