Top 5 Tourist Places in Riyadh You Should Visit Next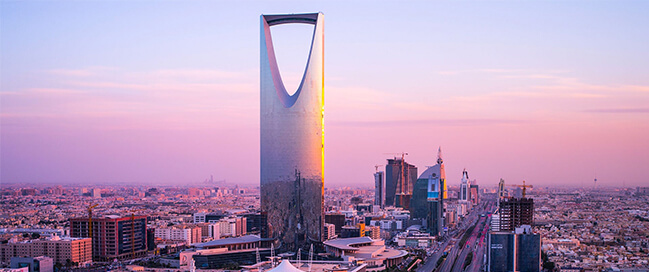 Welcome to one of the wealthiest countries in the world. A perfect blend of medieval and millennial is found in Riyadh, the capital city of Saudi Arabia. Once a walled trading route, you can envision the bold future this city holds in its architecture, souqs, cuisines, and culture as a whole. One of the most fascinating histories can be traced back to these top tourist places in Riyadh. So pack your bags, get your camera ready and start your tour at these fantastic places in the city.
Globe Experience – Faisaliah Center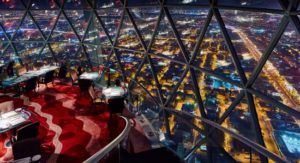 If you've been in central Riyadh for even a few hours, you may have spotted the enormous towers standing tall among the skyline. One of those has a giant globe at its top and that's what we're talking about here.
The Globe Experience is a spectacular viewing platform inside an enormous glass ball that's 24m in diameter, made of 655 glass panels, and suspended just below the top of Al Faisaliah Tower. There's a restaurant inside the globe that you can book a reservation for and through the doors, you get an entire 360-view of the city. The tower is located off Olaya street. 
Sky Bridge – Kingdom Center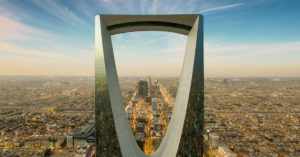 Another famous tower dotting Riyadh's skyline is the Kingdom Center. Not for the faint-hearted or those suffering from vertigo, here, high-speed lifts fly you at 180km/h to the 99th-floor Sky Bridge. 
As the tower is shaped like a can opener, the Sky Bridge is suspended 300 meters above the city, offering spectacular views across the Riyadh skyline and beyond, and is a must-do experience for tourists passing through the capital.
If you'd only like to revisit history, here are the top 5 historical places in Riyadh
Edge of the World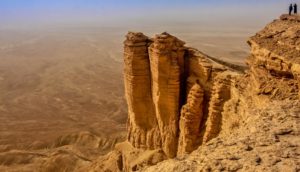 The most famous desert trek from Riyadh is definitely the Edge of the World. Aptly named, this spectacular spot offers uninterrupted views across the barren valley floor and to the horizon, from the edge. These dramatic views earned the site its nickname, and have helped turn it into one of Riyadh's most popular tourist destinations. 
It's roughly a 90-minute drive from the capital city, located 90km far. It forms part of the vast Tuwaiq cliffs, which stretch over more than 600km through central Saudi. It typically takes between 15 and 30 minutes to reach the cliff edge, however, there are plenty of opportunities along the way to stop and enjoy the view.  
Heet Cave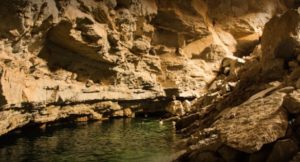 Ever wondered what's it like to swim, scuba or snorkel in crystal-clear waters, right in the middle of the desert? Because you can do just that at Ain Heet Cave on the outskirts of Riyadh. Bask in unfiltered waters in one of Saudi Arabia's most easily accessible wild caves.
Once you near the fragile entrance, you'd notice why this natural wonder is also called Ain Heet. 'Ain' means eye in Arabic, and the 20-meter wide entrance has almost the same shape. 
While the cave starts narrowing down to approx. 5 meters, carefully watch how you step on the unstable rocks, as the boulders aren't fixed to the ground. While heading towards Al-Kharj, there's an exit to Al Heet, about 40 km from Riyadh's city center. 
National Museum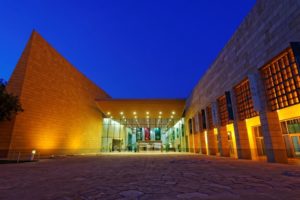 Which visit to a city is ever complete without a trip to its museum? Where decades and centuries-old history can be traced by locals and tourists alike. Such is the charm of the National Museum of Riyadh, part of King Abdul Aziz Historical Centre, and one of the most visited places in the city.
Encased within modernist architecture, its two floors contain eight well-designed and informative galleries covering Arabian prehistory, history, culture, and art. They include audio-visual installments, virtual visits to historical sites, and other excellent interactive displays.
Planning to visit other cities? Here's what you should pick next
---
If you're looking for the best and most exciting tourist places in Riyadh, Hala Yalla is your one-stop guide to the city. Discover hidden gems in food, entertainment, culture, tourism and more as Hala Yalla has all the bookings available for you.
Download the app today😍