telo GameZ Lenovo Legion gaming phone: Everything you should know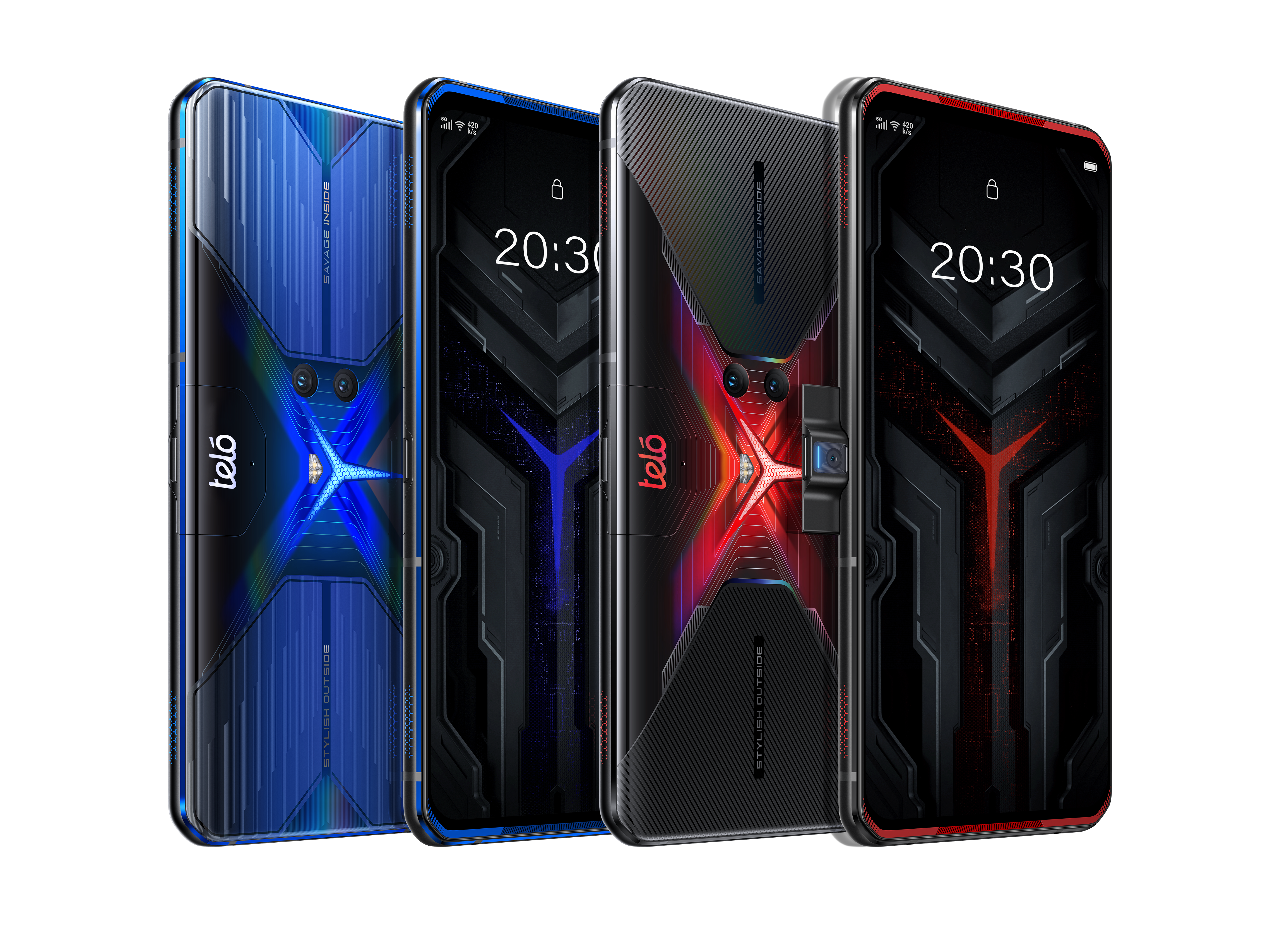 Promising a futuristic gaming experience, the telo GameZ Lenovo Legion phone is all set to become the next big name in mobile gaming. A sizable advancement from previous gaming phones, Lenovo Legion is truly a performance beast with an impressionable list of specs. 
From its underlying dual architecture to the world's first deep customized horizontal UI, find evolution on every level in the Lenovo Legion Phone Duel – and reign supreme with more style and savagery. 
Have a look at our detailed breakdown of its features: 
World's first deep customized UI gaming phone
The world's first deep customized horizontal UI
Experience a huge library of apps and customizable themes that have been redesigned from the ground up and optimized for landscape-mode usage.
First true-optimized

landscape UX

Best tactile feedback

from an optimal, ergonomic design
Qualcomm Snapdragon 865 Plus
Speed of light
Powered by the world's fastest Qualcomm® Snapdragon™ 865 Plus 5G processor, the Lenovo Legion Phone Duel is the first gaming phone to harness its industry-leading CPU and GPU performance and deliver it into your hands. 
Dual Batteries, Turbo Charging, Dual Liquid Cooling System
More than super-fast charging
Its cooling system is inspired by top-of-the-line gaming PCs, you'll always be battle-ready with a dual battery setup for maximum power and the fastest charging experience ever. Together with a revolutionary dual-liquid, mid-thermal, floating cooling system for better thermal distribution, you can run for longer and cooler even in the heat of battle.
10-minute charge

for 50% battery life

30-minute charge

for full battery life

Dual-liquid

mid-thermal, floating cooling system

Dual 2500mAh

batteries

Dual Type-C

90W turbo-charging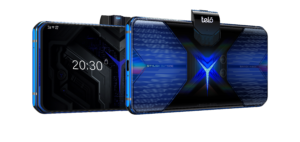 Dual Vibrators, Dual Shoulder Keys, 3D Motion-sensing Control
Multidimensional vibration control for total dominance
Bring masterful precision to your every move with dual ultrasonic shoulder keys that let you quickly trigger in-game actions like firing, and dual x-axis linear motors that provide finely-tuned vibration feedback for greater immersion. The best part? With 3D motion sensors, you can simply incline the phone to adjust your angle for the perfect headshot.
Control & Display
Fastest response for the win
The control and display of the Lenovo Legion phones are stunning, delivering vibrant colors and a consistently stellar visual experience. Gain the upper hand with ultra-fast touch latency and experience incredibly fluid and blur-free gameplay with its 144Hz refresh rate. With the FHD+ AMOLED display and dual front-facing stereo speakers, you can now see and hear the enemy coming your way in vivid detail. 
Dual front-facing

stereo speakers

240Hz

touch sampling rate
Horizontal Pop-up Camera
A live broadcast room you can take with you anywhere 
Never miss your moment of glory, with the first horizontal, front-facing, pop-up camera that you can activate in 0.5 seconds. Armed with 20MP resolution, quad-mic noise cancellation, background-removal, and beautification software, you can now optimize your live streaming anywhere, anytime. 
Two rear-facing

cameras (64MP ultra-high-definition + 16MP ultra-wide-angle)
Wi-Fi 6

& 5G connectivity
Desktop Gameplay Mode, Keyboard & Mouse Keymapping 
The power of Lenovo Legion on the big screen
Expand your gaming experience to the desktop with a type-C connector hub and keyboard and mouse keymapping. Turn it into a game console with gamepad support via cable or Bluetooth. 
Seamless expansion

to desktop-style gameplay
Every hero needs a sidekick
Manage and access your entire library of games on Legion Realm. And personalize your phone's performance with Legion Assistant, a dashboard you can summon to see real-time metrics or to activate "Overclocking" mode. 
Legion Realm

 

Legion Assistant
Here are some popular Mobile Games you can play on Lenovo Legion
telo GameZ Lenovo Legion at a glance
World's first deep customized horizontal UI

Dual batteries and Dual Type-C 90W Turbo Charging 

Dual liquid, mid-thermal floating cooling system

World's first Qualcomm

®

Snapdragon™ 865 Plus processor

4D motion-sensing control

Side-mounted charging port

33ms touch latency with 240Hz touch sampling rate 

1ms response time and 144Hz refresh rate

FHD AMOLED display with Dolby Vision™

Dual front-facing 3X stereo speakers

Customizable LED lighting

First horizontal, front-facing, pop-up camera

Ready for live streaming gameplay anytime, anywhere

Wi-Fi 6 and 5G

Desktop gameplay mode (keyboard and mouse keymapping enabled)

Dedicated game launchpad (Legion Realm) and assistant (Legion Assistant) for an optimized experience
Truly a performance beast, revolutionize your gaming experience with telo GameZ Lenovo Legion phone. Level up to the next big mobile gaming technology to play like a champion
Pre-order now to win a free Google Play Card worth 400 SAR and VIP access for extra warranty with your order👇
http://www.teloworldz.com/?utm_source=Blog&utm_medium=Feed&utm_campaign=Telo 
Pre-order valid from 26th November till 2nd December.