10 Best Shows About Travel to Binge while you Can't Travel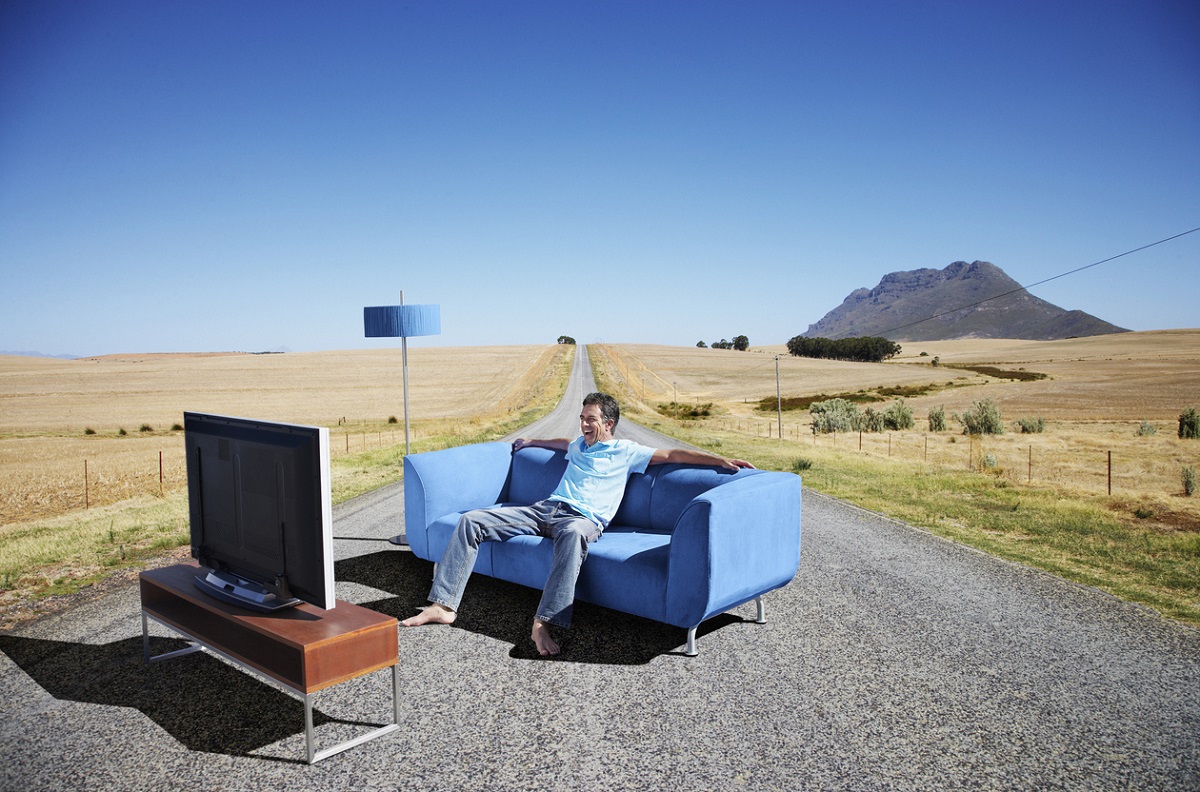 The global situation ushering people indoors has definitely thwarted a lot of travel plans. But you can have an equally amazing globe-trotting experience from the comfort of your home. We're here with some of the best shows about travel, to watch while you can't travel – touché right?
When platforms like Netflix, Hulu, Amazon Prime provide unlimited binge-worthy fun, it's gonna take some real effort to get bored at home. 
We've compiled a list of top 10 travel shows that talk about food, travel (of course) and overall adventure for those seeking a touch of wanderlust during the quarantine. Read on!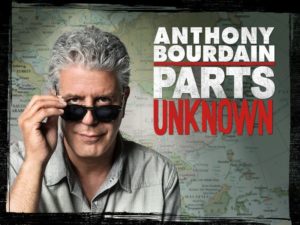 No 'best shows about travel' list can ever be complete without mentioning this legend. At first, it may seem like a show all about food since its host Anthony Bourdain is a former celebrity chef. Soon you'll realize how different cultures are tied together by the love for food.
He visits cities all over the USA, Europe, and even goes as far as Congo and Libya to explore his love for people, their lifestyles, histories, and of course – good food. 
Bourdain created 12 seasons of the show before he tragically passed away in 2018. The last season was aired posthumously without his legendary voiceovers. 
There's enough to learn and discover in each of his episodes, so if you're truly looking for something to binge on – start here!
Watch the trailer here: https://www.youtube.com/watch?v=zQgOKK62GBU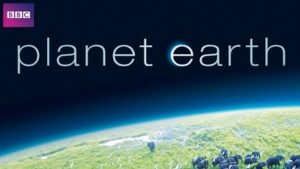 A groundbreaking natural docuseries created by BBC One both seasons of Planet Earth are one of the most extensive and extraordinary shows about our planet. 
Narrated by Sir David Attenborough, the series was filmed over four years across 64 different countries. Covering oceans to the deserts to the polar ice caps and wildlife in all these regions.
The first season was aired in 2006, and owing to its massive popularity, 10 years later in 2016, Planet Eart II was released. Sir David returned to narrate the second season that ventured into jungles, islands, and wild mountains.
A second sequel, Planet Earth III is currently announced and planned to air in 2022.
Watch the trailer here: https://www.youtube.com/watch?v=aETNYyrqNYE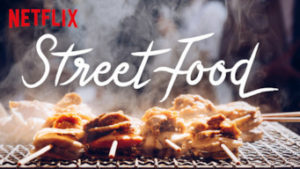 Highlighting street food vendors in almost 9 cities all over Asia, Street Food is your no-frill, on-the-ground, as local as you can imagine food show. From the creators of Chef's Table, it's the new addition to Netflix's growing originals' list.
Combining mouth-watering food with travel, each 30-minute episode ventures deep into the history, culture, and struggles of vendors and the stories behind their businesses. 
Experience hawker stalls in Thailand, food carts in India and get to know the world beyond from the comfort of your home.
Watch the trailer here: https://www.youtube.com/watch?v=eI_LjETc_Ak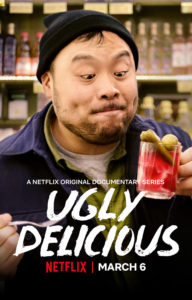 Chef David Chang is trotting the globe in hunt of the purest and most authentic forms of food. Rather than just being about food, the series focuses more on the culture behind food in these cities.
Each episode highlights one dish or concept and explores how it's evolved in different regions. Chang picks up one popular food, like tacos, and traces its history with some famous personality always accompanying him. 
Ugly Delicious is available on Netflix.
Watch the trailer here: https://www.youtube.com/watch?v=pN_XItALHmM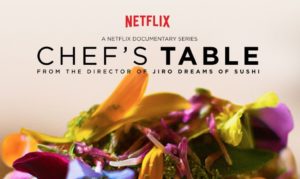 Food is truly viewed as art at Netflix's original docuseries, Chef's Table. World-renowned chefs share their deeply personal histories and unique styles within the food industry. The Emmy-winning show is about as close as you can get to eating at a restaurant without physically being there.
This is not just a cooking show. It's about the chefs who've carved their own roads to reach where they are now. Step into their shoes and see food from an artists' perspective as they create super complicated dishes.
A glimpse behind one of the most sought after dining experiences in the world, from your living room!
Watch the trailer here: https://www.youtube.com/watch?v=qKqj85oo2wI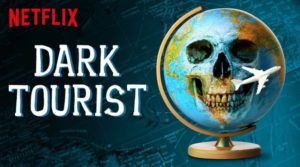 Most tourists, adventurers, and thrill-seekers visit popular attractions like beaches, islands, bustling cities, and museums while on vacation. There are also quite many who visit less-known places associated with ancient cult activities. This is dark tourism. 
And journalist David Farrier is doing just that in his docuseries Dark Tourist. It's the most infamous and recent trend in travel shows. Farrier visits wicked, dangerous places like chemical disaster sites, to museums housing controversial artifacts in his 6-episode season. 
Watch the trailer here: https://www.youtube.com/watch?v=8vV1xaLCONw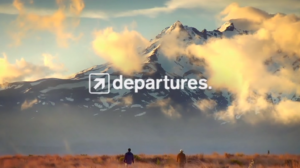 Two best friends from Canada heave their backpacks to venture into the world in their semi vlogging series. It involves road trips to remote places, street food, and discussions on random things.
Scott Wilson and Justin Lukach end up exploring vast areas of the world, looking for unique and thrilling experiences. They show you how fun and low-budget travel can really be. So you can make some impromptu arrangements when you're out of quarantine. 
Departures seems totally unscripted and improvised showing us the real, raw face of traveling. 
Watch the trailer here: https://www.youtube.com/watch?v=2Nq8UYqKwYc
Jack Whitehall: Travels with My Father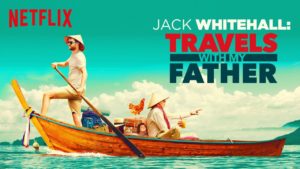 A father and son duo set out to explore places and strengthen their bond. Watching it will bring back memories of traveling with your parents – only with more comedy and mishaps.
British comedian Jack Whitehall takes his senior father, Michael on an adventurous trip across Southeast Asia in the first season. They both learn a thing from each other by taking part in unique experiences. 
Watch the trailer here: https://www.youtube.com/watch?v=K4PihmWMaSI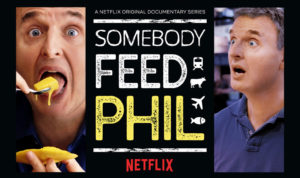 This Netflix original follows Phil Rosenthal, the creator of hit sitcom Everybody Loves Raymond on his food adventures to Bangkok, Mexico, New Orleans, and more.
He takes viewers on a goodwill tour of culinary exploration with his affectionate and sometimes over-enthusiastic personality. You can virtually travel with Phil and experience authentic cuisines.
Watch the trailer here: https://www.youtube.com/watch?v=Zv29Sjt7LnA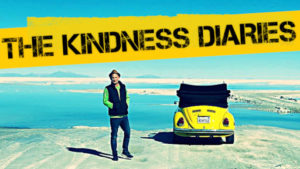 In the Kindness Diaries, former broker Leon Logothetis travels around the world on a vintage motorcycle. It might seem like a weird concept at first. But wait till you hear the twist. For the entirety of his trips, he must rely solely on the kindness of strangers for food, shelter, and fuel.
The acts of kindness offered by strangers are heartwarming and humbling to watch. Leon doesn't accept any money on his travels but listens to endless endearing stories the strangers offer him. 
Kindness 2 and 3 followed after the success and popularity of the first season,. 
Watch the trailer here: https://www.youtube.com/watch?v=vN51oWwwbqg
So who says you gotta travel far to learn and experience things? You can do it right from the comfort of your home, by binging on these amazing travel shows.
—–
Download Hala Yalla, the ultimate social community app to find the best sports, entertainment, fitness, food, and more activities in Saudi Arabia.