Quick and Easy Recipes for Ramadan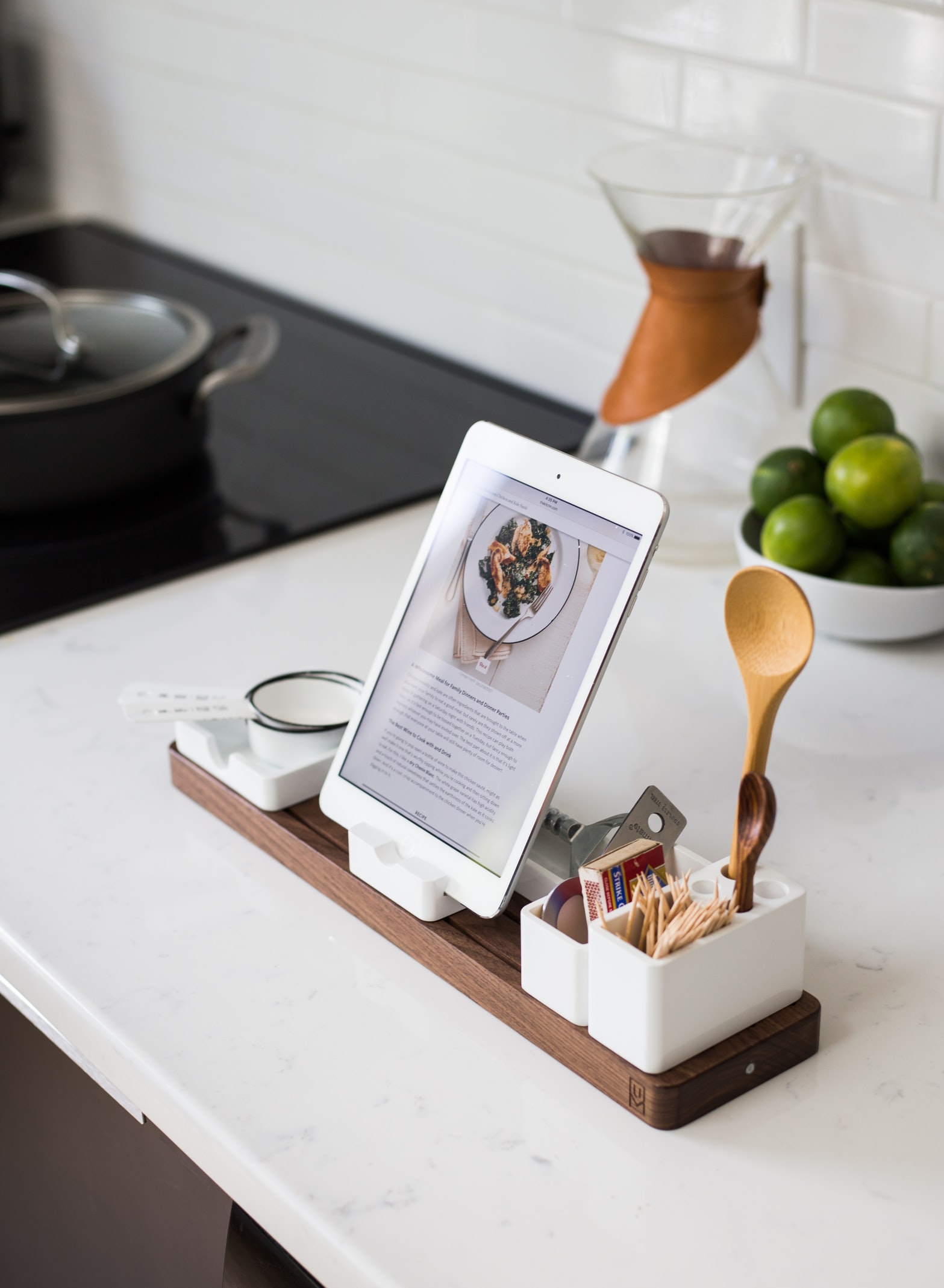 Try these top 5 Quick Recipes in Ramadan
All around the world, Ramadan is a special time for Muslims to get together and celebrate the Holy month. This month brings families together to enjoy the feasts in iftar and suhoor. People try different dishes with different recipes to spend delicious Ramadan.
Unfortunately, this Ramadan will be spent in lockdown, without amorous family gatherings and congregational prayers. However, this doesn't mean that we can't celebrate this month in high spirits. 
This month forces us to enhance the performance of our religious duties. Likewise, we can upgrade the cooking experiences and enjoy scrumptious food even at home.
Here's a list of Ramadan recipes for Iftar. 
Beef Stroganoff
Originated in Russia, this dish is popular throughout the world with little variation. It's easy and quick to make, and tasty to eat.
First, grill tenderloin boneless beef and cook it with raw onion and mushroom. After seasoning it with hot paprika, add tomato paste, water, salt and let it simmer for 10 min. Mix the evaporated milk with the cornflour in a small bowl. Add it to the meat and stir until the sauce thickens. Stir in parsley and remove from heat.
In 30 minutes, a tasty treat is ready for you and your family!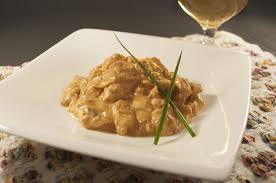 Honey Garlic Chicken
Honey Garlic Chicken is the quickest recipe one can make. Made from accessible pantry items, it tastes like magic.
Take chicken (preferably boneless) and dust it with cornflour and grill it. Put a pan on the stove and butter it. Add lemon (or vinegar), soy sauce, salt, pepper, garlic paste, and honey and let it simmer until it thickens. Pour the sauce on the chicken and enjoy the blend of sauces.
It takes less than 15 minutes to cook this terrific dish. Enjoy it in the iftar or dinner.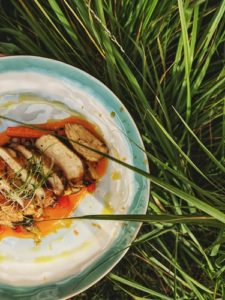 Caramelized Hazelnuts Parfait with Caramel Sauce
This dessert is going to be your next favorite dish. This mouthwatering treat takes a little long in preparation but the effort is worth it!
There are three steps for the preparation:
To make Caramelized hazelnuts, place sugar and butter in a small non-stick saucepan and stir constantly over medium heat. When sugar changes its color to a golden brown, add chopped hazelnuts. Remove the pan from heat and continue to stir. After that, spread it over a baking tray and allow it to cool. After it gets solid, crush it to crumbs

For the parfait: Add fresh liquid cream, vanilla, and caster sugar in a mixing bowl. Using an electric hand mixer, mix it until it becomes almost stiff. Add the prepared crumbled caramelized hazelnuts to the cream mixture and fold using a metal spoon until well combined. Pour the mixture in an individual cup or in a rectangular cake pan then cover and freeze until it sets

Caramel sauce recipe: take a non-stick pan and melt butter in it. Add sugar and stir constantly over medium heat until sugar becomes golden brown. Add liquid cream and stir on low heat for 4-5 minutes. Remove and set aside to cool
Take the frozen Caramelized Hazelnuts Parfait and serve it with caramel sauce.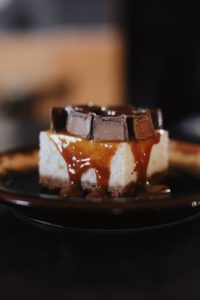 Tabouli salad
If you want to have healthy food in Ramadan, you can try different types of Salads. 
Tabouli salad is originally Lebanese Salad which is served in all Arabic restaurants in KSA as well. If you want to eat this healthy treat, prepare it at home. It's easy and quick to make. All you need is a good knife and basic ingredients.
This Mediterranean appetizer is made with bulgur, parsley, mint, and very finely chopped vegetables (tomato and onion). Season it with olive oil, lemon juice, salt, and pepper. Mix everything together and enjoy your side dish.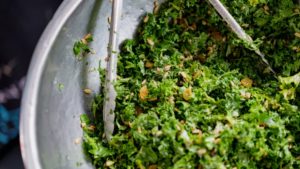 Thai Style Chicken & Corn Soup
Soups in iftar is a part of the culture in Saudi Arabia. After breaking the fast with dates, Saudis prefer to have soup. 
If that is the case with you too, here is a quick iftar recipe of Chicken & corn soup in Thai style.
In a large saucepan, add water, garlic, ginger, mushrooms, chicken broth, chicken cubes, and corn. Bring to boil and let it simmer for 5 minutes. Then add chicken pieces, sweet chili sauce, and fish sauce(optional). After the chicken is well-cooked, add cornflour and stir for 2 minutes. When you achieve the thickness you wish, add chopped coriander, lemon zest, lemon juice, and spring onions. Remove it from heat and serve hot.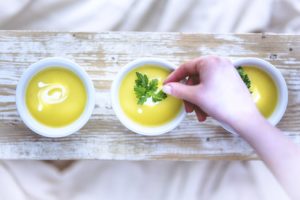 The recipes of soup vary on the basis of personal choice. This Ramadan, try Thai style chicken & corn soup.
These were our top 5 Ramadan special recipes. If you want to learn more recipes, join the live stream cooking classes through the Hala Yalla app. 
In the live private session, you can learn baking, international cuisines, and vegan dishes. Try different kinds of recipes this Ramadan.
A secured link will be shared for the live stream before the session. For the best streaming experience, kindly ensure your internet connection has a bandwidth of 3.2 Mbps.
https://hyapp.app.link/fAuvFAUm65