What is Keeping the Ramadan Spirit Alive During Lockdown?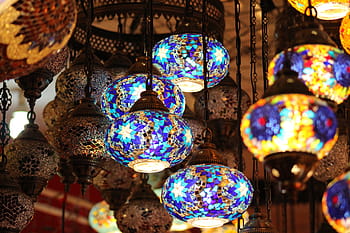 Top 5 things that are specific to Ramadan only.
Ramadan is the Holiest month for Muslims throughout the world. The aura of this month is so spiritual and sacred that every Muslim holds it close to their heart.
The religious experience that Saudi Arabia offers for the month is like no other. It's special and divine. The Saudi warmth and hospitality in this month are unparalleled. 
The coronavirus pandemic has paused world activities, including the religious ones. The Holy Month this year will be markedly different in comparison to the previous ones. 
This time, Muslims are celebrating this month in the lockdown, without congregational prayers and iftar meetings. These things are going to dim the spirit of Ramadan for sure. However, some things are here to keep the spirit alive.
Here's how people spend Ramadan in Saudi Arabia.
Traditional Festive Decorations
Since Ramadan is so close to people's hearts, they express their love for this month by decorating their surroundings. The supermarkets, malls, restaurants, and even roads are lit with beautiful light displays.
The lights, lanterns, and overall decor lift the spirits of all living here, giving a religious yet festive vibe.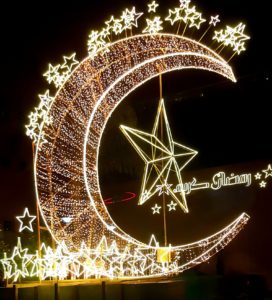 Amazing Ramadan offers
During this month, the supermarkets and other stores offer some mind-boggling sales. 
From the edibles to technology, stores everywhere are offering discounts you can't resist. 
beautiful iftar gatherings
 The glory of Ramadan lies in the iftar gatherings. It's the time when people come together to break their fasts.  
Given the social distancing protocol, iftar gatherings will have fewer people. However, the iftar still remains the cherished time of the day in Ramadan. Celebrate it religiously with the people you live with.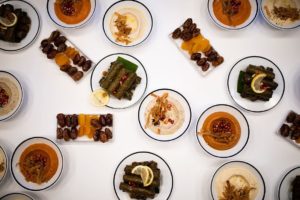 Reduced work hours
To allow people to focus more on their religious duties, work hours in Saudi Arabia are reduced every year for this month.
This allows people to help and connect with each other more. 
Night tournaments
The nightlife in Ramadan is the best time of the year. The time before Suhoor, people are awake playing and talking together. Cricket, football tournaments happen every Ramadan in Saudi Arabia.
This Ramadan, join Gamers Without Borders at Kafu Games to win prizes worth $2 million.
You can also join live stream classes through the Hala Yalla app to stay productive and positive.