Ramadan Adventures: Fun-Filled Iftars, Suhoors, Safaris, Rural Getaways & Much More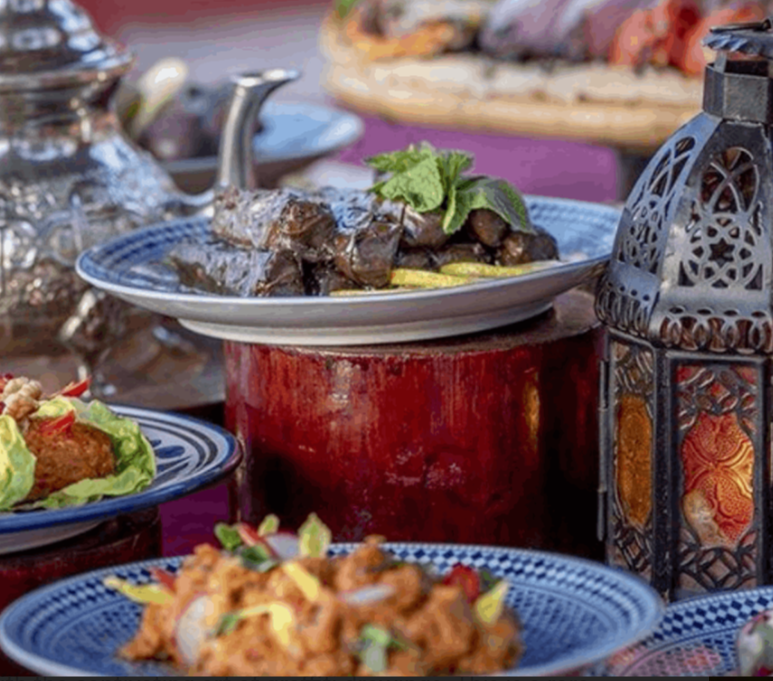 Ramadan is a time for bonding with loved ones and creating lasting memories. This year, Hala Yalla's experiences offer a chance to embark on a unique adventure and connect with loved ones in exciting ways. From fun-filled iftar and suhoor gatherings to safaris, escape rooms and more, there's something for everyone. So, why not make this Ramadan unforgettable with Hala Yalla?
Here's your list of fun Ramadan adventures: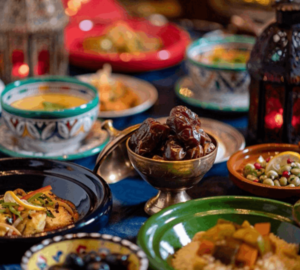 Celebrate Ramadan with a thrilling experience that'll get your blood pumping at Al Ammaria Village in Riyadh. Their one-of-a-kind iftars and suhoors are packed with excitement and entertainment. Your kids will love the bouncy trampolines, inflatable playground, and immersive cinema projector, while you can unleash your inner adventurer with ziplining and rock climbing. Don't forget to capture the moment with some captivating graffiti drawings for an unforgettable experience. This rare occasion is not to be missed!
Price starts from 330 SAR.
2. Book Your Table & Enjoy Ramadan Nights at Solia Restaurant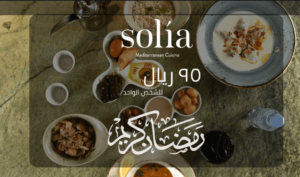 Looking for a delicious dining experience this Ramadan? Look no further than Solia, Riyadh's premier Mediterranean restaurant. With an exquisite menu featuring grilled meats, seafood, and vegetarian options, Solia has something for every palate. Enjoy an authentic atmosphere and attentive staff in beautifully decorated dining areas, perfect for breaking your fast with loved ones or celebrating Ramadan in style.
Price starts from 5 SAR (this is the price to book a table, and does not include any meals).
3. Nofa Wildlife Park: Full-Day Adventure Safari Tour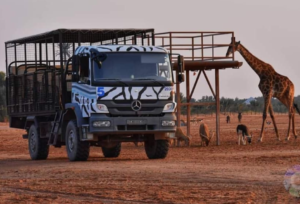 We can't think of a better way to spend your time fasting than with an exciting safari at Nofa Wildlife Park. Just 80 km from Riyadh, it's home to over 700 animals!  If you're an adventurous animal lover you're going to love this experience so grab your family and get ready for an unforgettable time. 
Price starts from 1,000 SAR. 
4. Unknown Escape Room Cell 27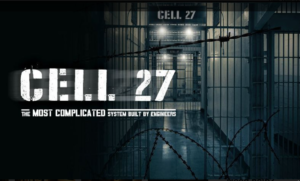 Challenge your mind with the thrilling Unknown Escape Room Cell 27 in Khobar. You'll have 75 minutes to escape out of this maximum-security prison without the guards noticing. Think you're up for it? 
Price starts from 299.2 SAR.
5. Horse Riding, Hiking & More: Rural Life at Mishaal Farm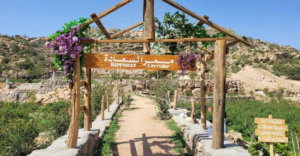 Escape the hustle and bustle of city life for the perfect rural getaway at Mishaal Farm in Taif. It's nestled in the scenic Shafa Mountains. Take in the stunning views from the cafe overlooking the farm or hike one of their trails for an adventure. Meet animals like cows and birds while exploring the facilities which include rural huts, horse stables, caravans and shops for honey and roses. Accommodations for up to 5 people are available in cozy cottages, or ride one of their many horses. Don't miss out on this unique and amazing experience.
Price starts from 479 SAR.
6. Taybeen Museum: Enjoy a Tour Through Time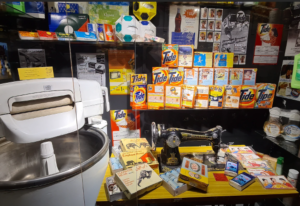 A museum visit is always a welcome activity in Ramadan, but this is no ordinary museum. Step into a time machine and journey back to the golden era of Saudi Arabia at the Taybeen museum. Relive the cherished memories of a generation through 10,000 original items, from food and drinks to appliances, games, advertisements, and utensils. Immerse yourself in the spontaneous life of the 1970s-1990s with this eclectic collection that's sure to evoke nostalgia and wonder. Come and discover the beauty of Saudi Arabia's past, preserved for generations to come.
Price starts from 15 SAR.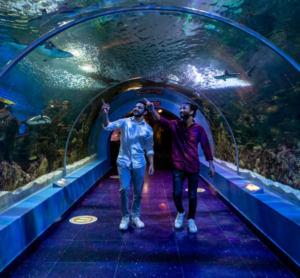 Experience the magic of the underwater world at Fakieh Aquarium in Jeddah, the perfect destination for an unforgettable family adventure. Marvel at the stunning sea creatures from around the world, including sharks, stingrays, sea horses, and more. Enjoy the daily dolphin and sea lion shows, and for the ultimate experience, swim with the friendly dolphins. With play areas, restaurants to break your fast in, and numerous activities on offer, Fakieh Aquarium is the ideal place to create treasured family memories this Ramadan. 
Price starts from 60 SAR.
Now that you've got an idea of the fun there is to be had, get out there explore and make unforgettable memories this Ramadan!