5 Ways Gaming Technology has Evolved over the Years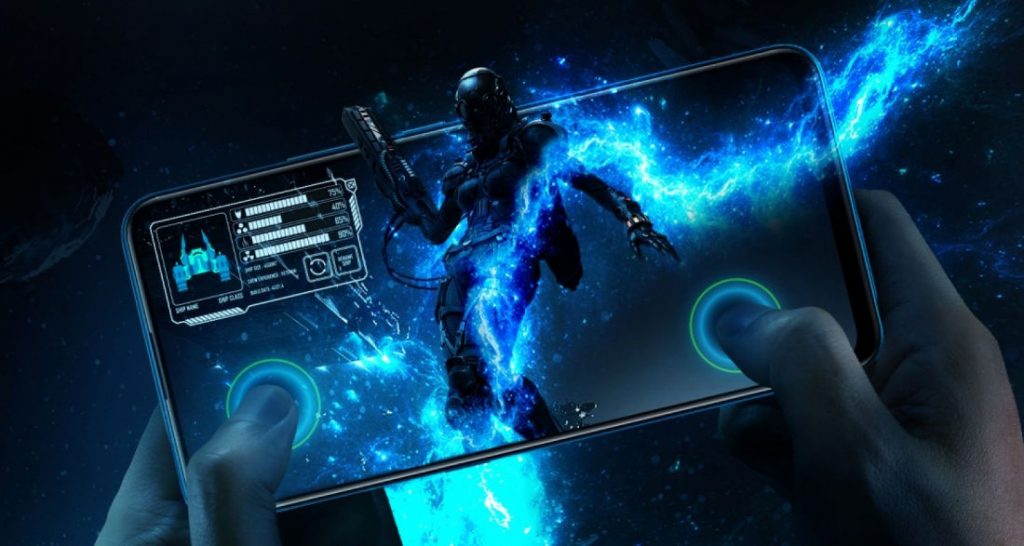 Evolution of Gaming Technology Through Time
Human civilizations and societies have known games since time immemorial. You can imagine the evolution of gaming technology since the first game was discovered in Egyptian cemeteries, dating back to 3500 BC, through the first board game after the 17th century, which led to creating card and table games in vibrant shapes.
In the 20th century, Mrs. Elizabeth Maggie invented the Monopoly game and that's when the board games industry started to grow exponentially. The first computer was built in 1937, nearly ten years later, computer scientists began designing simple games as part of their research, and the first-ever digital game was the XO game. After nearly 70  years, we began to look around and watch the development of electronic games, which began from a very primitive digital game to an accelerated revolution in the world of video games, with the future promising us a lot.
The first computer game ever, tic-tac-toe called Bernie the Brain (1950): https://youtu.be/U2Jtz2veWlE
Read here about the father and pioneer of video games – Ralph Baer
Mobile Gaming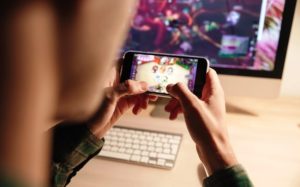 Mobile gaming has picked up momentum in the last few years. The change in the scenario due to the pandemic has made mobile gaming an integral part of everyday lives. Although led by gaming enthusiasts and pro gamers, it also boasts a dedicated user base of lifestyle gamers who subscribe to non-competitive mobile games as part of everyday routine.
The first mobile game was our classic Tetris, released at the beginning of the 20th century. After that, the famous Snake game was released on Nokia phones. Today, the App Store and Play Store are crowded with a huge number of games from varied genres. The development of the gaming industry has accelerated adaptation to new technologies.
Today's games are more engaging and require powerful hardware to get the best experience. There's an urgent need and a clear direction for the manufacture of mobile phones dedicated to video games that meet the desires of the players. Looking ahead of market trends, telo GameZ has launched the most technologically advanced smartphone. telo Gamez Lenovo Legion is the ultimate gaming mobile phone, specially designed for gamers who like to play on the go. Its revolutionary technology architecture has the world's first customized horizontal UI, satisfying the aspirations of gamers everywhere.
Tetris: https://youtu.be/2MzT-Yas5Yo
Here's everything you should know about Lenovo Legion gaming mobile.
Artificial Intelligence (AI)
With the introduction of artificial intelligence into the world of games, we interact with greater enthusiasm because the course of the story and its endings are no longer exclusively one dimensional. It's quite natural that your end is similar to the endings of other players by only 20%, and the gap between the similarity of the endings continues to expand. Thanks to the sandbox principle that allowed us to play in open worlds we'd never seen before.
In Watch Dogs, for example, the characters learn and interact with you in a smarter way. Be vigilant in your interactions, in this game the characters won't forget your side troubles, and with the passage of time the game will become more difficult every time as if it grows with you.
In competitive games, playing against virtual players on the computer is no longer a trivial matter. Be ready to face opponents of your own level, who learn through you, as we watch now in FIFA 21.
AI in Watchdogs: https://youtu.be/HTK-bVRzp5k
Extended Reality (XR)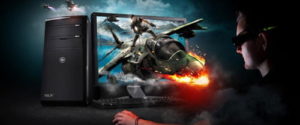 Extended reality includes all gaming technologies such as virtual reality, augmented reality, and reality technologies that haven't yet launched. Imagine playing with these technologies in the amazing explorations that Ubisoft provided in Assassin Creed, which enables you to play just for adventure without the need to perform tasks. Immerse yourself in the exploration of ancient Egyptian civilization as if you were in the era of Pharaohs.
Let's imagine you're in the midst of a crowded port market, sun beaming in the sky, the voices of people surround you, cats hovering nearby and the types of commodities grab your attention.
It's an opportunity to enjoy discovering a world from the present to the future and back in time to the distant past. Go on a journey that knows no boundaries of time and space whenever you want.
Below, you can watch an expedition by NatGeo to the frozen North Pole through virtual reality: https://youtu.be/QjLjeSQYQh4 
Cloud Play – Play on Demand
All it takes is a screen and internet to enter a world of games stored in the cloud. Enjoy playing wherever you are and regardless of your device. It's a real leap in the world of games, worth noting that there are few who speculate that cloud gaming will be the end of consoles.
Among the most famous gaming clouds are Stadia by Google, Xcloud provided by Microsoft for Xbox and PlayStation Now from Sony.
It's in the Name
Games Industry – a leading website for news and all things gaming – once tweeted:
"Call of Duty earned more than twice the Marvel Universe box office, and double the Star Wars earnings."
Players loved the development of characters' dialogues, storytelling, graphics, and music, which caught the attention of international directors, composers, writers, and even actors, and many of them flocked to the gaming world. We saw Elliot Page in Beyond, Rami Malek in Until Dawn, and Norman Reedus in Death Stranding.
In addition, we've seen giants such as Coca-Cola and Red Bull now offer exclusive sponsorships for esports tournaments, not to mention the sponsorships provided to video game heroes and stars just like international celebrities, as the sites circulate their news and millions of fans cheer for them.
Finally, the big prizes for the tournaments indicate huge profits, like Dota, for example, in its tournament presented major prizes with a total of $34 Million.
Gaming technology is a lot more than it shows. It's the next big thing in digital.
---
 Though consoles and PC did amazing for mainstream games, mobile gaming is the next big thing in esports. Newly launched telo GameZ Lenovo Legion by UCC is a specially designed gaming mobile, it's not only powerful in performance but designed to make a statement. telo GameZ aesthetics are sure to attract gamers, with the first 20 MP front-facing pop-up camera and dual rear-facing 64 MP cameras, telo GameZ promises to be a worthy companion.
Whether it's a battle in games or using the next-gen technology, it's time to level up to the futuristic gaming experience with telo GameZ Lenovo Legion phone. Available at your nearest Jarir Bookstore👇
https://www.teloworldz.com/?lang=en&utm_source=Blog&utm_medium=Feed&utm_campaign=Telo%20EN