Visit these 7 Best Beaches in Saudi Arabia to enjoy the sun and sand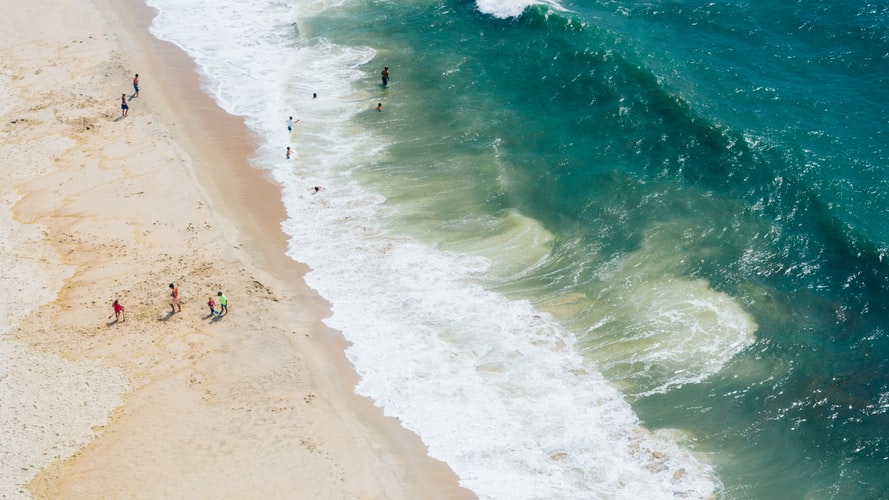 Who says KSA is just a desert land? Read about beautiful beaches in Saudi Arabia
Sound of waves with the warm wind caressing your cheeks. What could be a better combination than this? It's all found here, on the beaches of Saudi Arabia!
To enjoy this duo of wind and sand, visit Saudi Arabia and experience the serenity of its beaches. Our Kingdom is surrounded by three bodies of water – the Gulf of Aqaba, the Persian Gulf, and the Red Sea. Naturally, there are more beaches than you think!
On the coastal line of more than 2500 km, there are many private and public beaches that you can visit to enjoy with your friends and family.
Feel the sky above, sand below, and peace within with these top 7 beaches in Saudi Arabia:
1. Al Fanateer beaches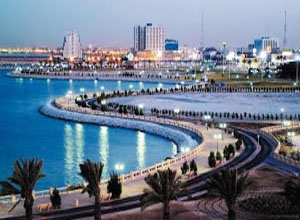 Located in Jubail, Al Fanateer Beach is popular among tourists and locals alike.
Walk on the beach to feel the white sand under your bare feet or sit with your family and friends in green lawns. The beach also has a children's playground. 
There's a mall nearby that provides lip-smacking food and a shopping area for pre and post-beach trips.
Stroll on the paved walking paths shaded by palm trees, or sail a boat across the sea.
2. Durrat Al Arus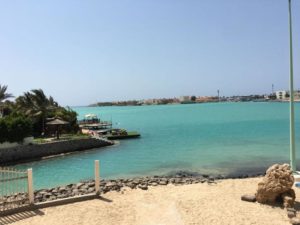 Located in "Dahaban" -the old village of Jeddah-  Durrat Al Arus is an artificial island constructed in 1996. This beach started the trend of private beach resorts in Saudi Arabia.
The beach has 1000 villas, a diving school, a golf course, and a theme park. Tourists can rent the villas and relax.
The island has a world of its own. There are mosques, commercial centers, coffee shops, a golf club, an equestrian club theme park, and a yacht marina. It has high privacy residential units equipped with mobile networks, satellite TV, hospitals and everything you'll need.
Since the villas are very popular, they are booked ahead of time. If you're planning to go, be sure to get an advance booking.
3. Silver Sands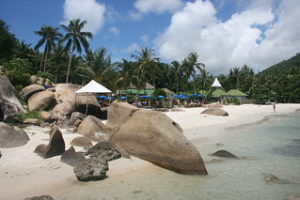 In the bright sunlight, spend a lazy day on the silver sands. Ward off all your tiredness with a relaxed afternoon on the shore.
The beach offers fun activities like open water swimming, windsurfing, snorkeling, and a small island for other activities.
The island is privately owned, so there's an entrance fee. The island is strictly for families, to make sure everyone has a great time! 
4. Farasan Beaches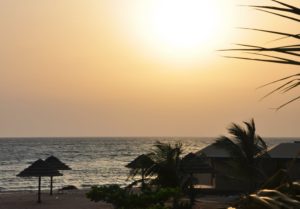 Farasan Al Kabir is the largest island in the Farasan Islands. Located some 50 km away from Jizan, the islands are rich in underwater wildlife.
The beach is famous for diving. Dive in the crystal blue azure water to discover the coral reefs and different sea species. 
Besides diving, you can also relax on the sand or stroll on the beach while waves massage your feet. Or, you can ride a ferry and make memories for a lifetime. 
5. Half Moon Beach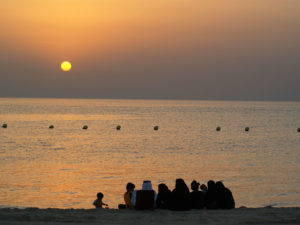 If you're looking for a perfect family picnic spot in Al Khobar, Half Moon Beach is the place for you.
Naturally shaped like a half-moon, the beach has nice and clean sand. Enjoy car drifting, horse riding, and swimming in the sea. 
Mosques fenced private seating, and shower areas are also provided for beach lovers.
Pack your picnic baskets for a visit to the half-moon beach.
Read about 7 Natural Landscapes in Saudi Arabia that'll leave you in awe!
6. Haql beach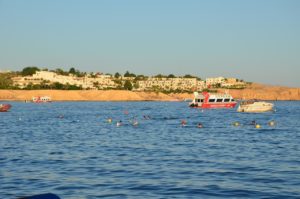 On the Gulf of Aqaba, lies the Haql beach in the province of Tabuk. 
A shipwreck is left at the mercy of nature on this beach, which gives its other name 'the Shipwreck beach'. 
The beach exists in its most natural form. You'll be left with nature alone to enjoy the sound of waves and wind. On the beach, you'll be mesmerized by the view of Sinai mountains over the far end. 
7. OIA  Beach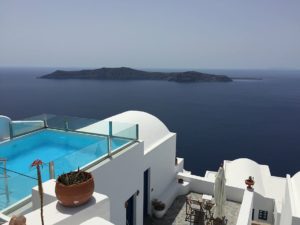 Inspired by Greek islands, the OIA beach is a white stoned hotel featuring a minimalist vibe. 
Located 12 km away from the Jeddah highway, the beach hotel has 1 & 2 bedroom apartments. The villas have terraces from where you can enjoy the heavenly view of the seashore.
There are casual Greek themed white painted walls, lounge and restaurants, International cuisines, sushi cafes, pools, a gym, kids clubs, and a female-only indoor pool. Water sports such as sailing, kayaking, and a floating water park are also available for adventure lovers.
Every beach has its unique smell and feel. Experience the feel of Saudi beaches, feel the combination of three S, 'sun, sea, and sand' on the heavenly beaches of Saudi Arabia.
Discover many more fun places and experiences on Hala Yalla Super App. Download the app now on Android or iOS