Amazing Art Experiences: Online Painting Classes, Kids Craft Classes, Aerial Art & Much More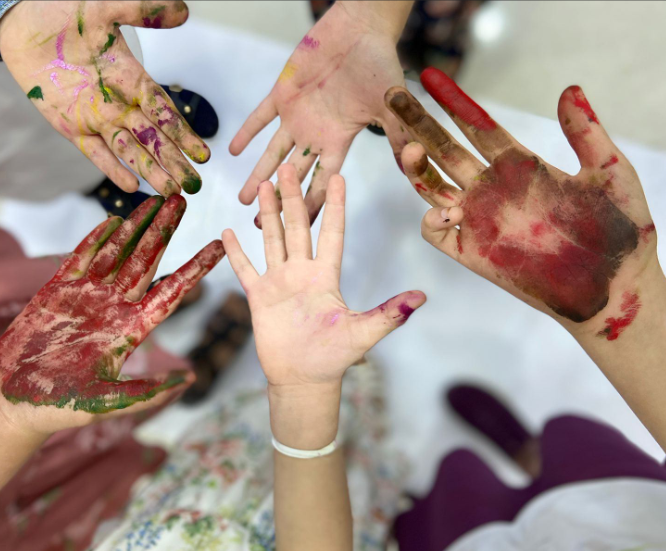 Feeling creative but don't know where to start? We've rounded up these exciting art experiences which are sure to ignite your imagination and let your inner artist shine.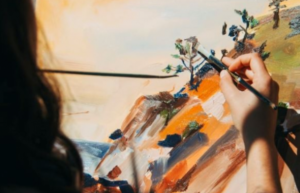 Dive into a world of creativity and colors with online painting classes with Hamna. Get your art tools ready and prepare to sharpen your skills with acrylic drawing and Arabic calligraphy. Hamna brought her experience and passion for art from American institutes to Saudi Arabia. So get ready to create your next masterpiece! 
Price starts from 60 SAR.
2. Kids' Craft Classes: Sculpting, Decoupage, Beads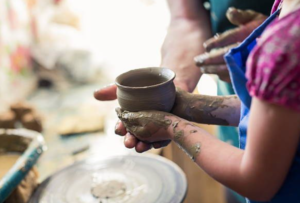 Let your child explore endless creative possibilities by learning these three types of art: sculpting, decoupage and beads. With sculpting, they'll learn how to create their own art pieces such as cups, with decoupage they'll get to decorate objects with paper cut outs, lastly, with the art of beads, they'll learn how to make accessories from beads, pearls and shells. 
Price starts from 350 SAR.
3. Aerial Art with Coach Hanadi: Combining Yoga & Performance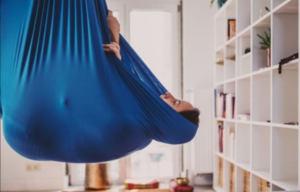 Never heard of Aerial Art? It's a graceful blend of yoga and performance. If you've ever marveled at acrobatic performers dangling from the air, performing beautiful movements while using nothing but fabric, try this thrilling and exciting class to find out their secrets! Suitable for females over 18, both beginner and advanced performers are welcome to give this unique activity a try. 
Price starts from 150 SAR.
4. Clay Sculpture Workshop by Claytivity Art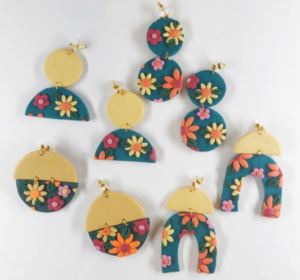 The creative possibilities of clay are endless, you can mold it into anything you can imagine! In this unique workshop with "Claytivity Art" you will learn the basics of how to create works of art using clay. You will learn about the different types of clay and their uses, how to mold, design and bake the clay into earrings! 
Price starts from 190 SAR.
5. Beautiful Art Center: Expand Your Child's Creativity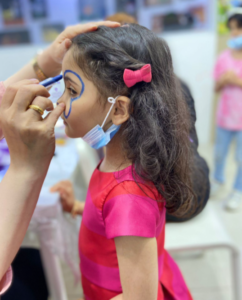 If you're searching for a creative activity for your kids, this experience has the perfect balance of fun and education. Once your children enroll in an exciting art program at Beautiful Art Center, they'll choose from a variety of activities to enjoy for 2 hours. During the first hour your child can pick what they like from drawing, using clay, decoupage, playing with sand or drawing on the hands or face. In the second hour they'll get the chance to participate in interactive games and fun competitions with other children!
Price starts from 99 SAR.
6. 3-Day Kids Painting Program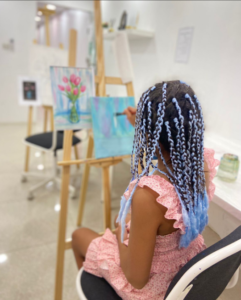 When it comes to your kids artistic adventures, the sky's the limit. With this unique 3-day kids painting experience designed specifically for children at Beautiful Art Center, your kids will learn about colors and how to paint. A comfortable and entertaining environment, your kids will learn how to make creative decisions and develop their problem solving skills. The program also focuses on developing your child's physical abilities through interactive games. 
Price starts from 350 SAR.
7. 5-Day Kids Painting Program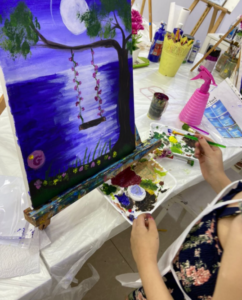 It's time for your children to awaken their creative side with this 5-day painting program at Beautiful Art Center. They'll learn how to express their emotions through creating artworks in an entertaining and comfortable place designed specifically for children. The program will develop your children's artistic and cultural skills. There are also interactive games which develop their spirit of cooperation and are loads of fun.
Price starts from 450 SAR.